Fast &

Smart

Command Bar for AWS Console
Navigate through AWS Console with speed. Easily find resources, perform actions with single keystrokes. Designed for power users.
Free 7-days trial • No email or credit card required
Speed up your AWS workflow
Find resources cross regions. Fast.
Was that in us-east-1? Or us-west-2? No need to remember. Just type the name of the resource and CloudTempo will find it for you.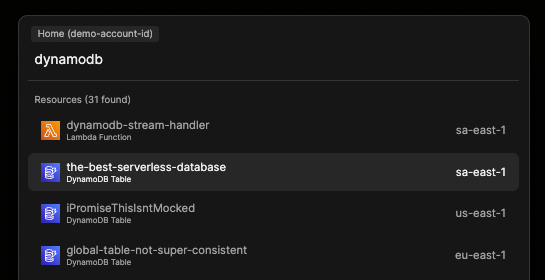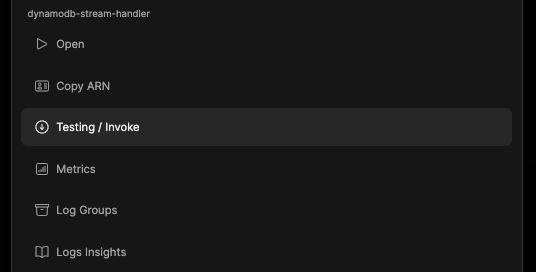 Pure action
Save your time navigating through the console. Jump into desired part of the console straight from the command bar. Just type it.
Query Language
Find precisely what you're looking for with our query language. Filter by name, service type, region and more.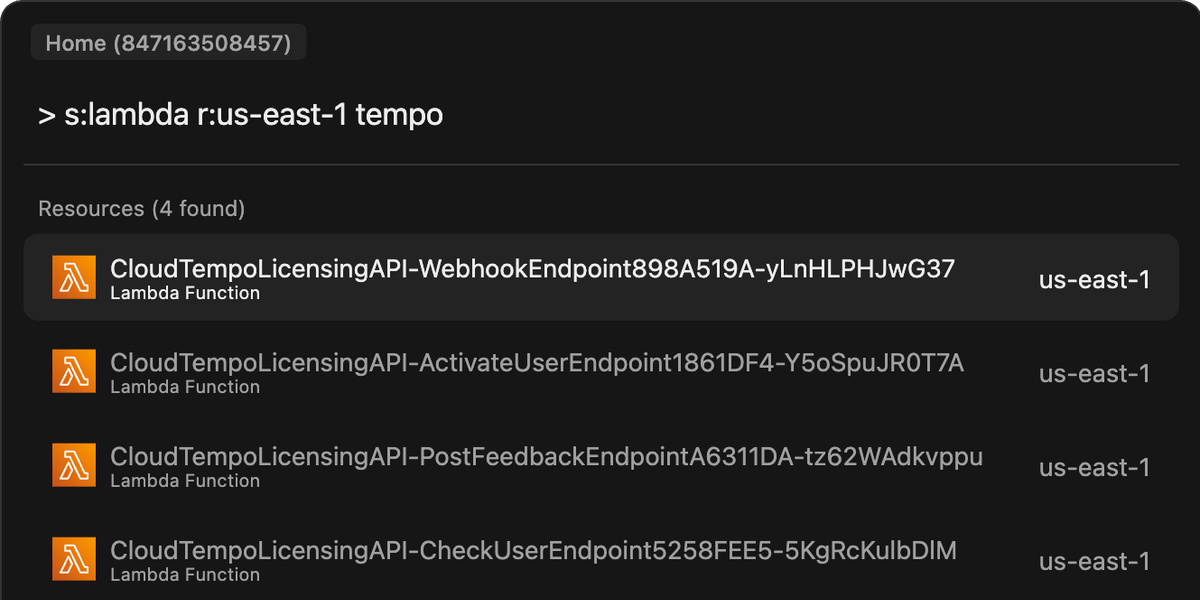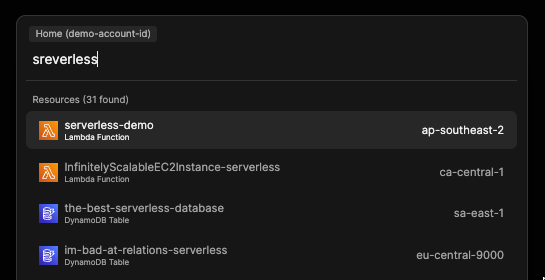 Misstakesss happen
Even to me. I know, typing is hard. CloudTempo got you covered. Thanks to fuzzy matching, we'll find that pesky resource hiding in the console.
Trusted by AWS experts
CloudTempo gives me a massive advantage with debugging serverless architectures. I used to click around in the console to find buckets, functions and tables, but now just jump straight to the resource I need. 10/10, would recommend!

Marek Kuczyński
ex-AWS Strategic Accounts Solutions Architect
Roadmap
Favourites (Done ✅)
Your favourite resources always at your fingertips.
Aliases
Refer to resources with a friendly names.
Tags & Resource Groups support
Probably the best ways to organize resources in the console
More supported services
In the meantime, majority of AWS services will be supported.
Query Language Improvements
Even more powerful query language. Query by runtime, status, description, etc.
Plugins
Extends the functionality of the platform.
Plugins Directory
Discover and install plugins from a central repository.
See whole roadmap on Github
Supported Services
CloudTempo works with following services. Focusing on a small set of Serverless-related services first.
AWS Lambda Functions
AWS DynamoDB Tables
Amazon S3 Buckets
AWS CloudFormation Stacks
AWS IAM Users
AWS IAM Roles
AWS Cloudwatch Alarms
AWS Cloudwatch Logs
Amazon EC2 Instances
Amazon EC2 Load Balancers
(Soon!)
Amazon EC2 Auto Scaling
(Soon!)
Amazon VPCs
Amazon VPC Subnets
Amazon VPC Security Groups
Amazon ECS Clusters
Amazon ECS Services
Amazon ECS Task Definitions
(Soon!)
Amazon EKS Clusters
(Soon!)
Amazon ApiGateway APIs
(Soon!)
Amazon SNS Topics
AWS RDS Clusters
(Soon!)
AWS DAX Clusters
Amazon Aurora Instances
(Soon!)
Amazon Cognito Pools
(Soon!)
AWS Step Functions
(Soon!)
Amazon Kinesis
(Soon!)
AWS Amplify
(Soon!)
AWS AppSync APIs
(Soon!)
AWS Secrets Manager Secrets
(Soon!)
Amazon Elasticsearch Clusters
(Soon!)
Pricing & Plans
Basic plan for people with limited set of accounts. Pro plan for people juggling a lot of accounts.
Basic
Buy
Up to 3 AWS Identities
Cross-region search
All features & updates
Email support
Pro
Buy
Up to 25 AWS Identities
Cross-region search
All features & updates
Email support
Depending on your country's tax rules, additional VAT/GST may be added to the final amount.
Frequently asked questions
It's not magic. Asking questions is the first way to begin a change.
How CloudTempo works?
CloudTempo is a browser extension. Once you've installed it from the Chrome Web Store, head to your AWS Console and press CMD / CTRL + K. Then, type anything you like.
Do I need to provide my AWS credentials?
No, it's completely zero-setup. CloudTempo uses your current identity that you're using to visit your AWS Console. You don't have to provide any kind of long-lived credentials or authorize anything new.
Is it safe? Does it store my credentials or send them somewhere?
Yes, it is safe. Because we value privacy, CloudTempo works 100% locally without communicating with any external servers. All the indexing data is stored encrypted on *your* computer. You own the data.
Can I try for free? Do I have to pay?
Yes! You can try CloudTempo for free for 7 days. Simply download it and head to AWS Console. After that period, you'll have to pay.
What's your cancellation policy
If you no longer wish to use CloudTempo, you may cancel at any time, and we will not bill you again.